Laing O'Rourke has developed and implemented a wide range of transformative technologies throughout its business, with two of the most prominent being the implementation of the LORAR+ augmented reality platform and the development of the Toolbox Spotter, a modular safety system powered by artificial intelligence.
The LORAR+ platform allows anyone inside of Laing O'Rourke to create and curate their own augmented reality experiences through a publicly available mobile application and a secured backend platform. This has massively reduced the cost and complexity associated with using augmented reality at an organizational level, and has created a very broad application of the technology to all parts of the business. Every project now uses augmented reality in some aspect, with this use being guided by those involved on the project and their particular requirements. Common uses are for community engagement, stakeholder communication and the communication of complicated information to teams on site.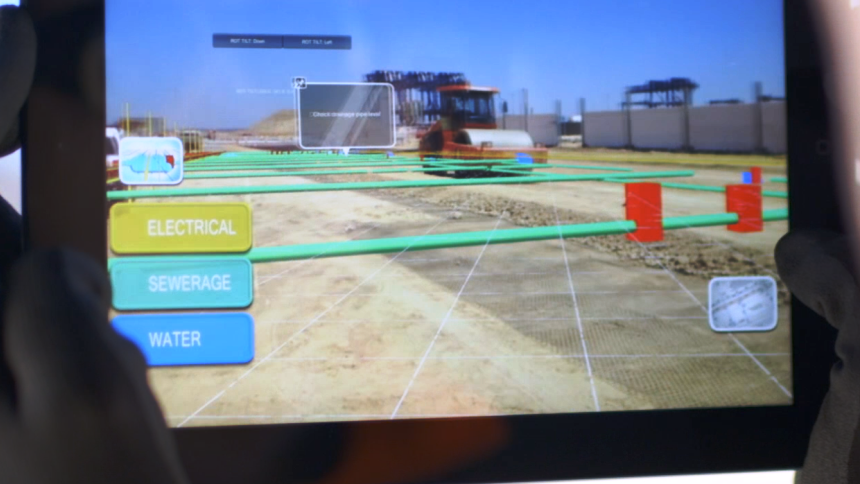 The Toolbox Spotter uses artificial intelligence to identify when a human is in the way of a potential hazard and then automatically takes actions to control that hazard. For example, the Toolbox Spotter can be configured to identify when people are in the blind spots of heavy equipment, and to not allow that equipment to be engaged until the people are within the safe working areas. Other uses of the Toolbox Spotter include sending personalised warning messages to devices worn by workers, tracking the movement of people in and out of hazardous areas, and to create highly noticeable warnings that only appear when they are required.
The development of these technologies and others tem from the desire of Laing O'Rourke to be a  leading engineering organisation in the emerging Fourth Industrial Revolution. Laing O'Rourke has a deep understanding that surviving and thriving in this new era of technology and culture requires a proactive approach to continue to create the best solutions for their clients, community and workforce.
Both of these technologies have been recognised as being transformative in their respective domains, and have been the recipients of a number of awards. The LORAR+ platform has streamlined communications and the delivery of augmented reality to such a degree that it is now a standard component of all Laing O'Rourke projects. Augmented reality, previously considered a potentially highly disruptive technology, has been so embedded into organisational practice that it is now business as usual.
The ideation, development and delivery of these technologies was facilitated by the Laing O'Rourke Engineering Excellence Group (EnExG). The EnExG is an internal team of experienced technologists, change agents and business development specialists, most of whom do not have a background in the construction industry. The EnExG provides a space for skilled and passionate people to apply their skills in an industry that they traditionally would not work in, and has been instrumental in driving the innovation agenda of Laing O'Rourke. The work of the EnExG is backed up by a deep commitment to innovation and improvement across all levels of Laing O'Rourke, and innovation practice is a core component of Laing O'Rourke development programs.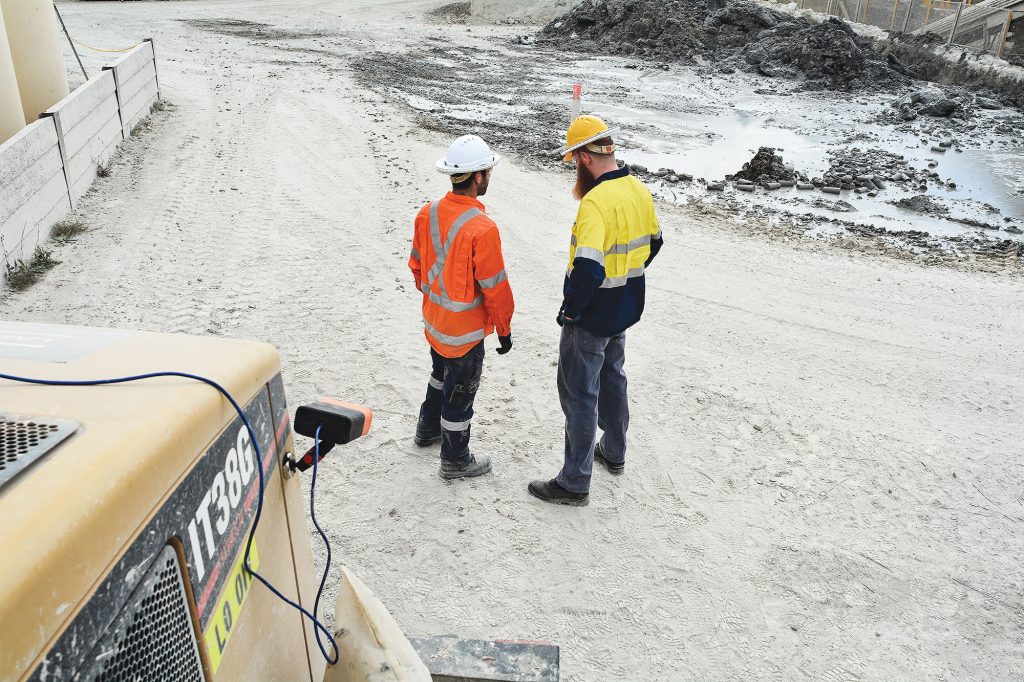 The greatest challenge found when implementing these innovations is rarely the technology itself, but the people around the technology. All technology, from development to utilisation, exists in a human landscape, and successfully traversing this landscape can be fraught. Fear of change, the development of new skills, self-perception and identity all need to be carefully and respectfully considered. Laing O'Rourke has successfully navigated this terrain by creating novel and supportive environments, such as the EnExG, where new ways of thinking and doing can flourish outside of the existing confines of the business, and by a broader organisational recognition of the importance of our people. Understanding that innovation, at its core, it is a human centred process will ensure that Laing O'Rourke will be driving the development of construction and engineering technologies as the Fourth Industrial Revolution continues.
Australian Industry Group: The Fourth Industrial Revolution: Australian businesses in transition (August 2019)